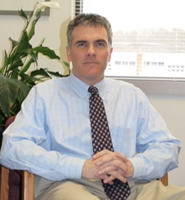 Michael Iapoce
Michael Iapoce, Commissioner
1061 Development Court
Kingston, NY 12401
Phone: (845) 334-5000
Office Hours: 8:00 AM to 5:00 PM Monday-Friday
     The mission of the Department of Social Services (DSS) is to serve, assist and protect individuals and families who are vulnerable or in need in order to strengthen and preserve families and empower people to be more self-sufficient. 
     Are you a first-time, potential applicant of social services programs?  If so, the Find Services web application provides an easy-to-use starting point.  This link will direct you to a short survey with a series of simple questions aimed at narrowing the field of possible services that are best designed to serve your needs.  Upon completing the survey, a list of potential services with descriptions of each are provided to you to help you determine what might be right for you and how you can apply. 
If you need to speak to someone or if you have questions, please call: 
Temporary Assistance: (845) 334-5440
Emergency Housing (845) 334-5360
SNAP: (845) 334-5200
HEAP: (845) 334-5436
Medicaid: (845) 334-5175
Employment: (845) 334-5317
Child Care Subsidy Program: (845) 334-5489
Child Support Customer Service Helpline: 1-888-208-4485
Child Support Customer Service Information Line: 1-800-846-0773
Early Intervention & Preschool Special Education Programs: (845) 334-5251
Adult Protective Services: (845) 334-5125
Child & Family Services: (845) 334-5400
Anti-fraud, Waste and Abuse Hotline: (855) SIU-TIPS or (855) 748-8477 
Applying for Services
SNAP applicants may apply on-line using www.mybenefits.com 
Medicaid: The New York State of Health on-line application is available for those who are not over 65, blind, or disabled: https://nystateofhealth.ny.gov/ or contact 855-355-5777.
Child Support: Applications can be obtained from www.childsupport.ny.gov/
NYDocSubmit
NYDocSubmit is a mobile application that allows certain applicants and recipients in Ulster County to take pictures of their documents and submit them to the Ulster County Department of Social Services using their Apple iOS or Android Device.  There is no need for the individual to take time off from work, stand in line or travel to the district office to drop off documents.  
Important: NYDocSubmit is not monitored for emergencies and is not to be used to submit an application or to submit a periodic report.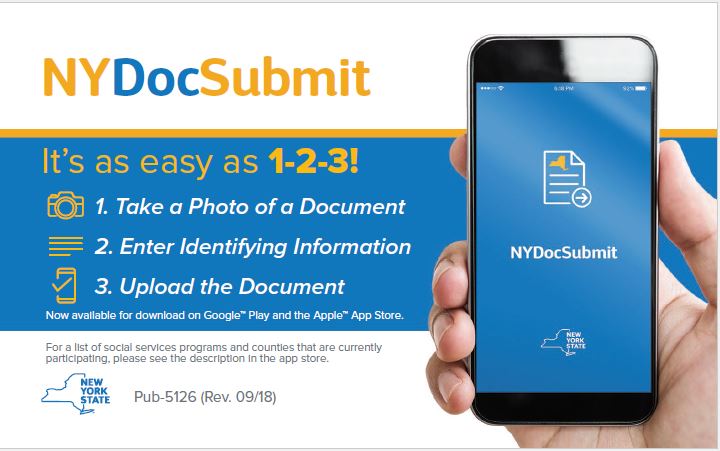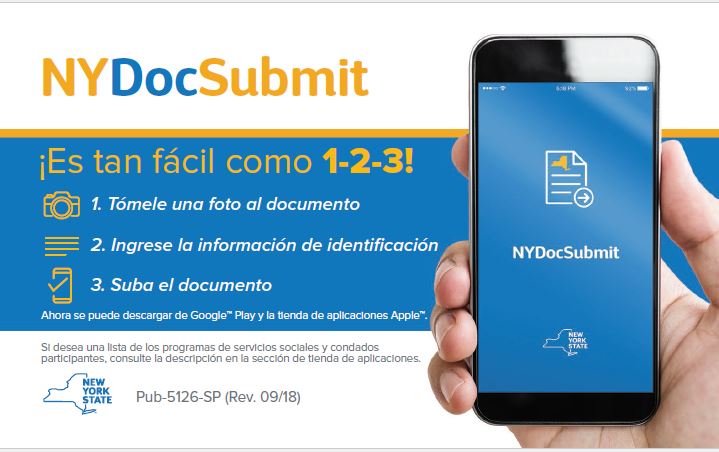 Social Services programs that NYDocSubmit supports:
Supplemental Nutrition Assistance Program (SNAP)
Home Energy Assistance Program (HEAP)
Temporary Assistance (TA)
Medicaid
 Types of documents that can be submitted using NYDocSubmit:
Identification
Citizenship Status
Medical Documentation
Proof of Household
Proof of Income
Residence
Resources
Shelter/Utilities
SSN or proof of SSN application
Other Documentation
Types of documents containing sensitive information that should NOT be submitted using NYDocSubmit:
Child Protective Services (CPS) case information or to report suspected child abuse or maltreatment.
Documents that contain HIV information
Domestic violence information 
Addresses that must remain confidential to safeguard any member of an applicant's or recipient's household. 
Mailing Addresses for Applications:
Temporary Assistance, Child Care Subsidy Program & HEAP:  Ulster County Department of Social Services; 1021 Development Court, Kingston NY 12401
SNAP:  Ulster County Department of Social Services-SNAP; 1051 Development Court, Kingston NY 12401
Medicaid:  Ulster County Department of Social Services-Medicaid; 1001 Development Court, Kingston NY 12401
Fax Applications & Documentation to:
Temporary Assistance: (845) 334-5301
SNAP: (845) 334-5226
Child Care Subsidy Program: (845) 334-5192
Medicaid: (845) 334-5420