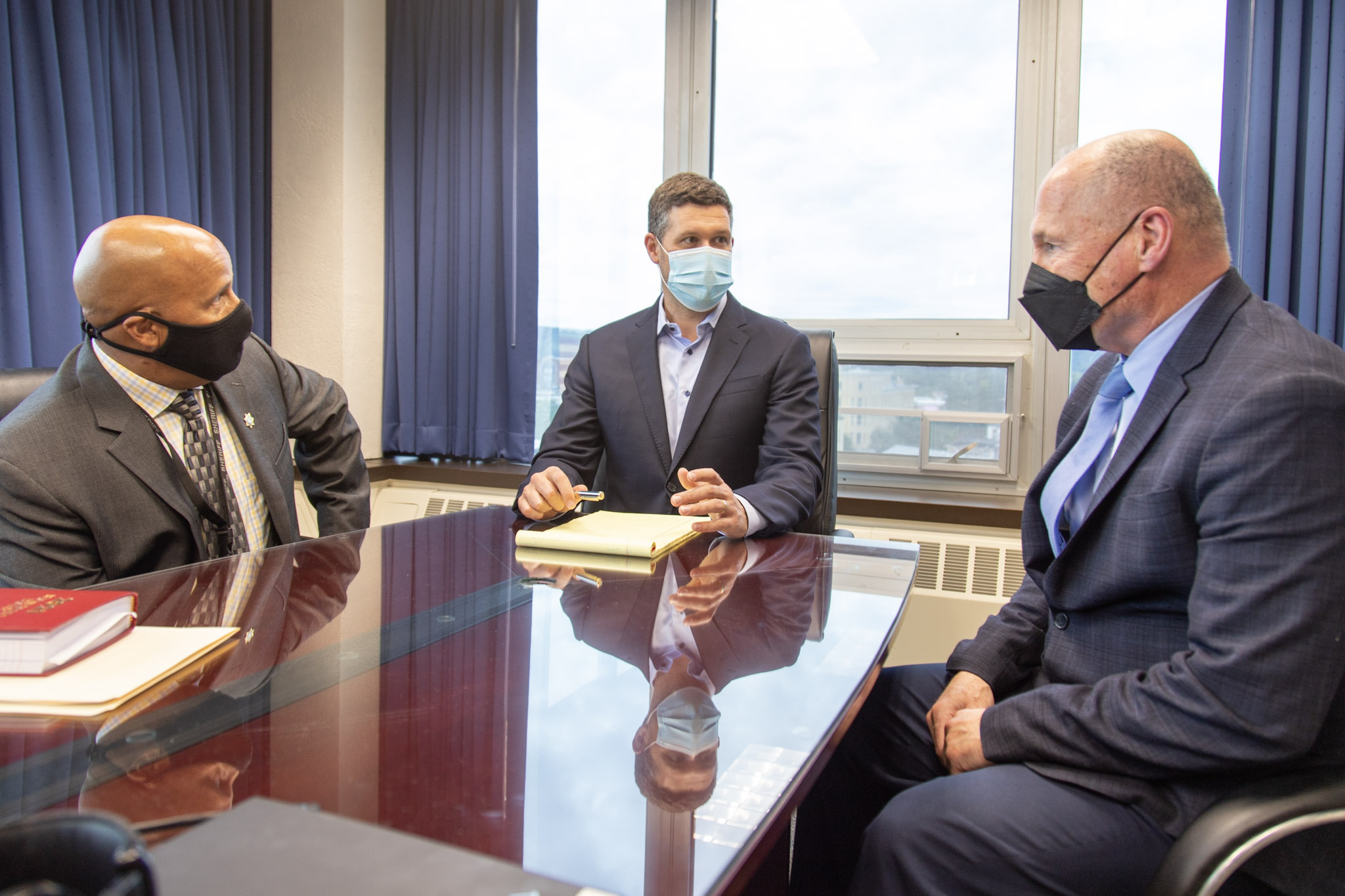 Posted September 16, 2021
As part of a statewide lawsuit settlement, Johnson & Johnson and other opioid companies will compensate counties for their role in creating the opioid epidemic  
Settlement funds will be used to continue to combat the opioid epidemic, Ulster County is expected to receive its first in a series of payments in February of 2022 
KINGSTON, N.Y. - Ulster County Executive Pat Ryan announced that Ulster County will receive a maximum of $7,895,750 as part of a statewide settlement agreement between Ulster County, Johnson & Johnson, and other opioid companies. The settlement funds will be used as part of Ulster County's continued effort to combat the opioid crisis. Ulster County anticipates receiving its first payment in February of 2022 and will continue to receive payments over the course of the next 18-years. 
"It is about time that these pharmaceutical companies are held accountable for what they have done," County Executive Pat Ryan said. "I am going to continue to do everything in my power to seek justice for those who we have lost. Now more than ever it is critical that we do all that we can to ramp up and prioritize combating the opioid epidemic. These settlement funds will go a long way in allowing us to continue to do critical work that will ultimately save lives. I remain committed to making tackling the opioid crisis a top priority of Ulster County."
"The office of the Ulster County District Attorney is committed to partnering with the Ulster County Executive, the Ulster County Sheriff and all of law enforcement to use the funds from the opioid settlement with major drug companies to prevent addiction,  prevent the sale of drugs in our community, and support recovery from addiction through drug court and diversion programs," Ulster County District Attorney Dave Clegg said. 
"This Opioid epidemic devastated the lives of many, it overshadowed all demographics," Sheriff Juan Figueroa said. "The silent victims suffered tremendously due to the stigma associated with the addiction of loved ones. Life should never have a price tag, let us begin the recovery of the afflicted and their families."
"It has long been known that the overprescribing of opioid painkillers was at the forefront of causing our current opioid abuse epidemic," Ulster County Legislator Eve Walter said. "We have been paying for this in our county and country; it is important that the pharmaceutical companies responsible now pay as well." 
"Ulster County, like so many other communities, has suffered greatly by the actions of Purdue Pharma, among others," Ulster County Legislator Craig Lopez said. "I am thankful that the county has taken this public health crisis seriously and made real progress in getting Ulster County families the help they need. These settlement dollars will go a long way in helping us increase those services, improve delivery and intensify outreach to individuals struggling with substance use disorder. I, and the members of the Public Health and Social Services Committee are committed to working with County Executive Ryan to ensure these dollars are well spent." 
This year, through proposals in Ulster County Executive Pat Ryan's Executive Budget, nearly $1 million was dedicated to opioid use prevention. Through the expansion of the Ulster County High Risk Mitigation Team to the City of Kingston, Ulster County has strengthened its reach into other parts of Ulster County. 
In 2020, largely as a result of the COVID-19 pandemic, opioid-related fatalities increased 94% in Ulster County, resulting in a total of 64 deaths. This surge in opioid-related fatalities mirrors a nationwide trend. This year the Center for Disease Control and Prevention announced that opioid-related fatalities reached its highest number ever recorded in over a 12-month span. However, due to the County's extensive harm reduction efforts and interventions, the overdose fatality rate dropped sharply from 20% in 2018 to 13.5% in 2020. 
Photo: Sheriff Juan Figueroa, County Executive Pat Ryan, District Attorney Dave Clegg 
#