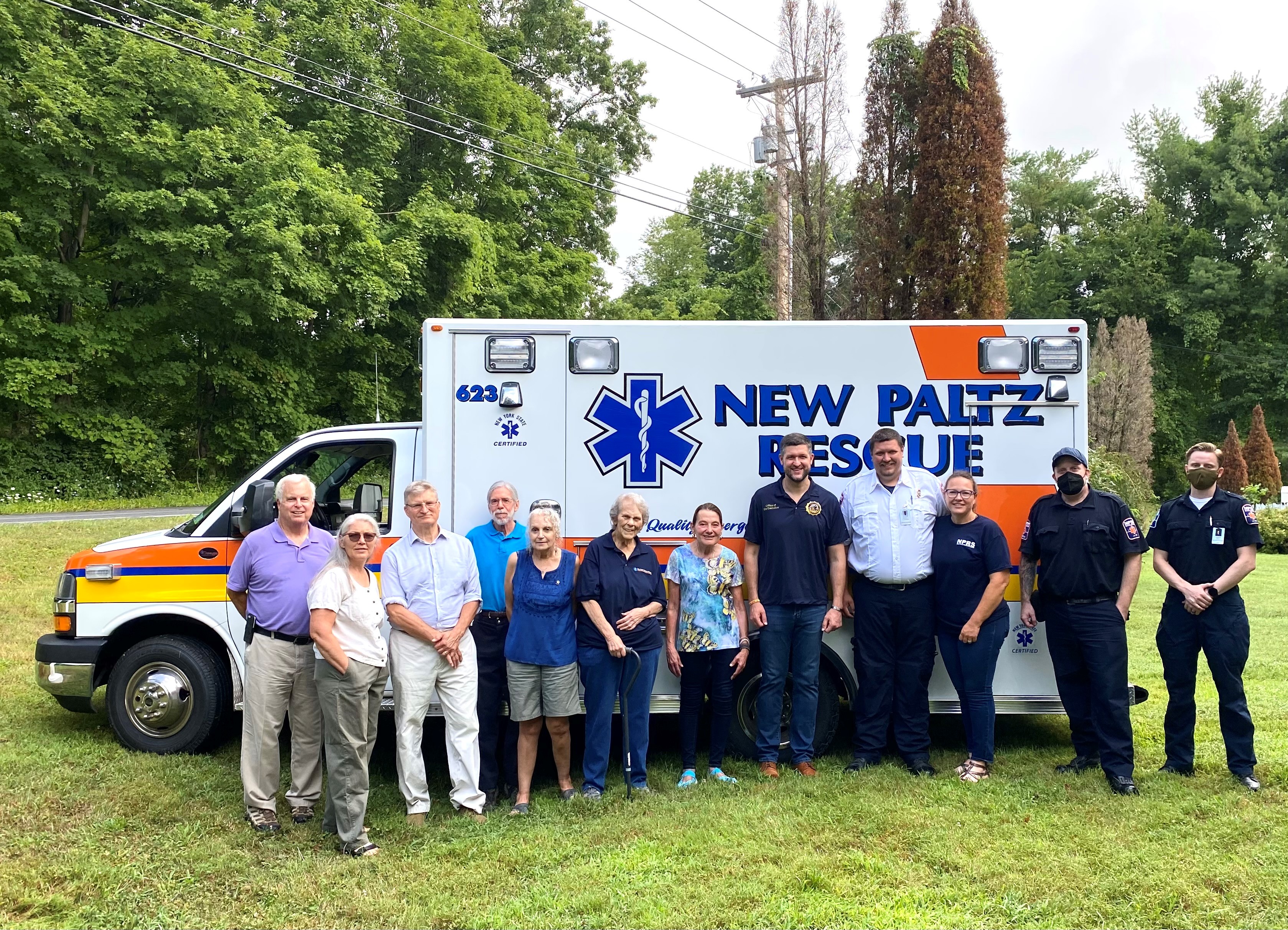 Posted August 9, 2022
Ulster County Executive Pat Ryan announces $1.5 million in American Rescue Plan Act (ARPA) funds are being allocated to provide direct support to essential non-profits who serve vulnerable populations as they recover from the COVID-19 public health crisis 
KINGSTON, N.Y. - Ulster County Executive Pat Ryan announced today that 50 local non-profit organizations have been selected for awards of up to $50,000 through The Non-Profit Recovery and Resilience Grant program. A total of $1,499,933.87 in American Rescue Plan Act (ARPA) funds are being allocated to provide direct support to essential non-profits and veterans' service organizations who serve vulnerable populations as they recover from the COVID-19 public health crisis.
"We're investing our federal dollars in direct support to our essential non-profits, who stepped into new roles when the pandemic created new needs in our community," Ulster County Executive Pat Ryan said. "The COVID-19 public health crisis highlighted gaps in equity and access, and our ARPA funds are being used to support those organizations who work with people who were hardest hit."
"I've focused my professional career on the non-profit sector because I know the important role that our arts organizations, environmental groups, libraries, VFWs and churches play in our community. These organizations have taken on extra burdens throughout the pandemic, and I'm proud that we're using our ARPA funds to make it possible for them to continue their critical work," Ulster County Legislator and Chair of the American Rescue Plan Act Special Committee Peter Criswell said.
"We've seen through the pandemic how important healthy outlets are for our young people. As an active volunteer member and coach for youth sports organizations, I've seen first hand the positive impact non-profit organizations can have on our youth. We need to ensure that those organizations who provide these services can maintain normal functioning and even thrive, and this ARPA funding will do exactly that," Ulster County Legislator and Deputy Chair of the American Rescue Plan Act Special Committee Thomas Corcoran Jr said.
"We would like to thank County Executive Ryan, the Legislature and the committee for selecting New Paltz Rescue Squad for the Non-Profit Recovery and Resilience grant. NPRS is a not for profit providing the highest level of pre-hospital care to New Paltz and surrounding communities," Matthew Goodnow, Chief Executive Officer, New Paltz Rescue Squad, said. "While the COVID-19 pandemic affected all of us, first responders were stretched beyond the limit to continue providing services. We are grateful to the committee for recognizing the complexities and expenses of EMS and continuing to provide the highest level of care during a pandemic."
On March 7, 2022, Ulster County Executive Pat Ryan announced that $1.5 million in American Rescue Plan Act (ARPA) funds was available to aid local non-profit and veterans' service organizations in recovering from the COVID-19 public health crisis. Eligible 501(c)3 non-profits and 501(c)19 veterans' service organizations had the opportunity to apply for funding to aid in offsetting the disproportionate negative economic effects and increased community needs of the pandemic. Funding was available for proposals of $5,000 or more, and less than $50,000, with no local match required. 
Almost 100 organizations applied for funding, and more than half are being awarded, with priority being given to those who work with vulnerable populations and to geographical diversity. 
Non-Profit Recovery and Resilience Grant Awardees
Ulster Immigrant Defense Network, Kingston
Phoenicia Library, Shandaken
The Ashokan Center, Olive Bridge
Morton Memorial Library (Pine Hill), Shandaken
Resource Center for Accessible Living, Kingston
The Children's Home of Kingston, Kingston
Beyond the 4 Walls Outreach Program, Kingston
Sarah Hull Hallock Free Library, Marlborough
Phillies Bridge Farm Project, New Paltz
Clinton Avenue Methodist Church, Kingston
Ulster County Community Action Committee, Kingston
New Paltz Rescue Squad, New Paltz
Ulster County Habitat for Humanity, Kingston
Kingston Self Help Inc., DBA People's Place, Kingston
Wild Earth, High Falls
Memorial United Methodist Church - Modena, Plattekill
Catskill Animal Sanctuary, Saugerties
Women's Studio Workshop, Rosendale
Mentor Me of Ulster County, Esopus
Arm-of-the-Sea Productions, Saugerties
Marlboro Free Library, Marlborough
Mill Brook Preserve, New Paltz
Friends of the Kingston Library, Kingston
Brannen-VanDenBerg VFW post 8645, New Paltz
Ars Choralis, Woodstock
Town of Ulster Public Library, Ulster
Circle of Friends for the Dying, Kingston
The Rose Women's Care Service: Community Resource Center, Inc., Marbletown 
YMCA of Kingston and Ulster County, Kingston
Hudson River Maritime Museum, Kingston
United Way of Ulster County, Kingston
Center for Creative Education, Kingston
Starling Productions, aka TMI Project, Kingston
Breast Cancer Options, Kingston
Kingston Midtown Arts District (MAD), Kingston
Performing Arts of Woodstock, Woodstock
Unison Arts, New Paltz
Rosendale/Tilson American Legion Post, Rosendale
Rip Van Winkle Council, Boy Scouts of America, Kingston
Shadowland Artists (Shadowland Stages), Warwarsing
Stockade Works, Kingston
Catskill Ballet Theater, Kingston
Woodstock Symphony Orchestra, Woodstock
Rosendale Theater Collective, Rosendale
NYSARC, Ulster, Greene, Putnam Counties d/b/a The Arc Mid-Hudson, Kingston
Ulster Community College Foundation, Marbletown
Lamouree-Hackett American Legion Post, Saugerties
Southern Ulster Performing Arts Company, Marlborough
DENIZEN Theatre, New Paltz
Pine Hill Community Center, Shandaken
View the breakdown of ARPA funding at https://ulstercountyny.gov/arp/projects.
Photo caption: Ulster County Executive Pat Ryan with New Paltz Rescue Squad board members, Chief Matthew Goodnow and staff 
###