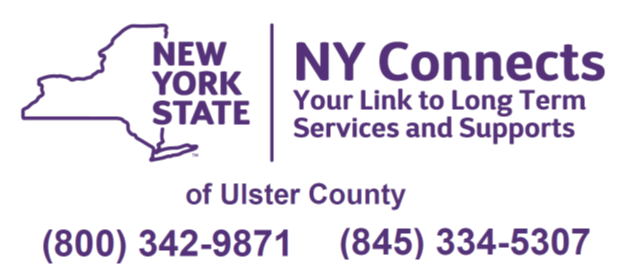 NY Connects is your trusted place to go for free, unbiased information about long term services and supports in New York State for people of all ages or with any type of disability. Long term services and supports include medical and non-medical services a person needs to improve or maintain health and independence. They may be provided in a nursing home, the individual's home or other community-based settings. You can use this directory to search for programs, providers, and services in your area and to contact your local NY Connects office for further assistance.
NY Connects staff can help link you to long term services and supports, such as home care, transportation and meals. Our goal is to help you live as independently as you wish to while meeting your medical, social and functional needs that arise from aging or disability. We can help individuals, families, caregivers, and professionals.
Get information by phone, online, or in person.
Connect to long term services and supports regardless of diagnosis, age or how you will pay for services.
Receive guidance and coordination as you go through assessment and eligibility processes.
Help with completing applications and enrollment in public assistance benefits, such as Medicaid.
NY Connects Directory:  https://www.nyconnects.ny.gov/welcome
There are 3 ways to search in the Resource Directory for information:
Keyword Search: Know what you are looking for? Ready to search for services? Start with the Service Keyword Search to find resources in your area. Your search results will be related to the keyword and/or location you entered.
Guided Search: Not sure what you need? Use the NY Connects Guided Search for suggested services that can help you. A set of questions, arranged by topic, will help identify which services and supports might help meet your needs.
Category Search: Want to learn more about long term services and supports? Explore the Category Search to get general information about New York's available programs and services in your area and search for providers or programs by topic area.
Viewing Results: Once your search results appear, several options are available:
View the list in text or on a map.
Sort the list by City, County, or Zip Code or distance from your location.
Save, share or print the listings by using the Export button.
Print your listings.
Create an account to save your search results or favorites for quick and easy access later.